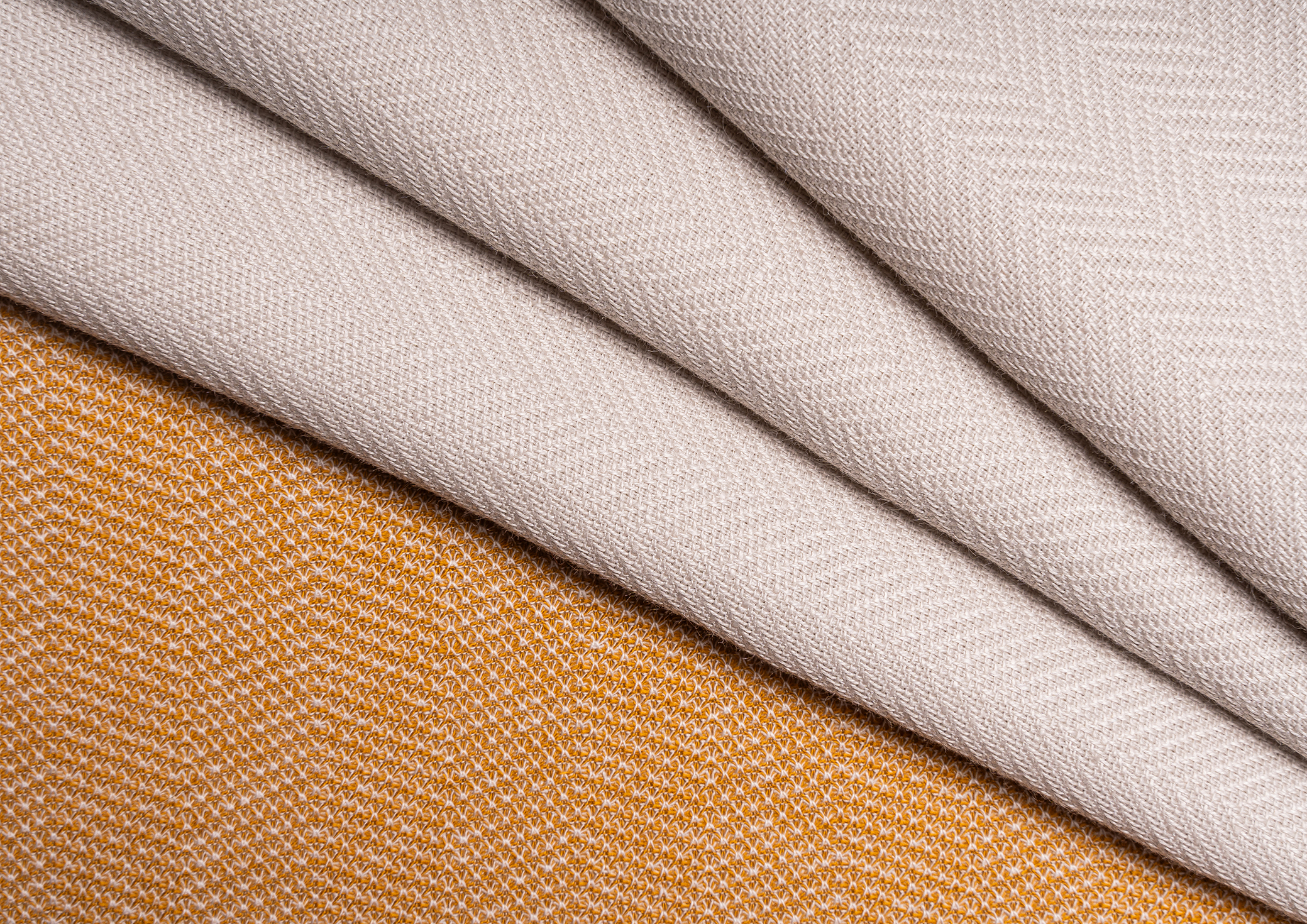 CREATIVE CONCEPTS S/S 25
MU+ or MU PLUS is the concept for the forthcoming Spring-Summer 2025 season, where the suffix "Plus" denotes increased use of both the analysis tools underlying creative research and content, powered by Artificial Intelligence, the true protagonist of contemporary living.
If there is a popular sentiment that AI, with its fast, methodical, and systematic learning, can replace the human mind, the approach taken by Milano Unica's artistic director Stefano Fadda in developing the collections for the upcoming S/S 2025 season was instead to seize the potential of AI as a means of exploring new paths and new directions, as an extra support for research, inventiveness and human creative flair: hence, starting from proposals made by Italian textile and accessory companies, AI has shown a further development of new influences, original patterns and futuristic silhouettes.
The concept of utilising AI, moreover, has become indispensable, bearing in mind the speed with which new technologies drive knowledge and imagination, but also considering the pace of a world that craves fashion innovation, with its constant demands for collections and thus for ideas and new creative stimuli.
AI inevitably fosters an unprecedented and compelling merging of human creativity (because AI in itself is not creative) and market needs, marketing and different generational targets, design and technical performance, ethics and sustainability.
The fusion of all these components has resulted in the MU PLUS format.
MU PLUS therefore acts as a showcase conceived with a view to a future that integrates creativity, sustainability, digitalisation, ethics, design, intelligence, instinct, vision and collaboration between what is human and what is digital.
MU PLUS is a digital environment that is transformed into reality as we transition from conceptualising content, in other words the collections for the next S/S 2025 season, to the actual making of fabrics and accessories.
MU PLUS presents 3 creative focal points, grouped into different product areas, offering 9 concepts for the S/S 2025 collections.
MU+ REGENERATION: KNITWEAR + EMBROIDERY + LINGERIE
MU+ DESIGN: CLASSIC + SHIRTS + PRINTS
MU+ INTERACTIVE: TECNO + GLAM + SHINY
The 3 focal points identify 3 macro-environments where collections are displayed according to the similarities between ideas, materials, workmanship and colours, to provide more creative ideas to exhibitors and visitors, and to raise the profile of specific product categories.
Applying AI to responsible creativity will lead to new opportunities for inspiration and suggest innovative solutions to optimise planning processes and design quality, focusing on reducing the environmental footprint, reducing waste and fostering the reuse and recycling of materials, becoming more sustainable and innovative.
Our items TS0498 and TS0863 are the fabrics choosen by Milano Unica for the new upcoming Spring/Summer 25 trends for the categories Knitwear and Classic.
We are looking forward to show You all the new collection coming soon!