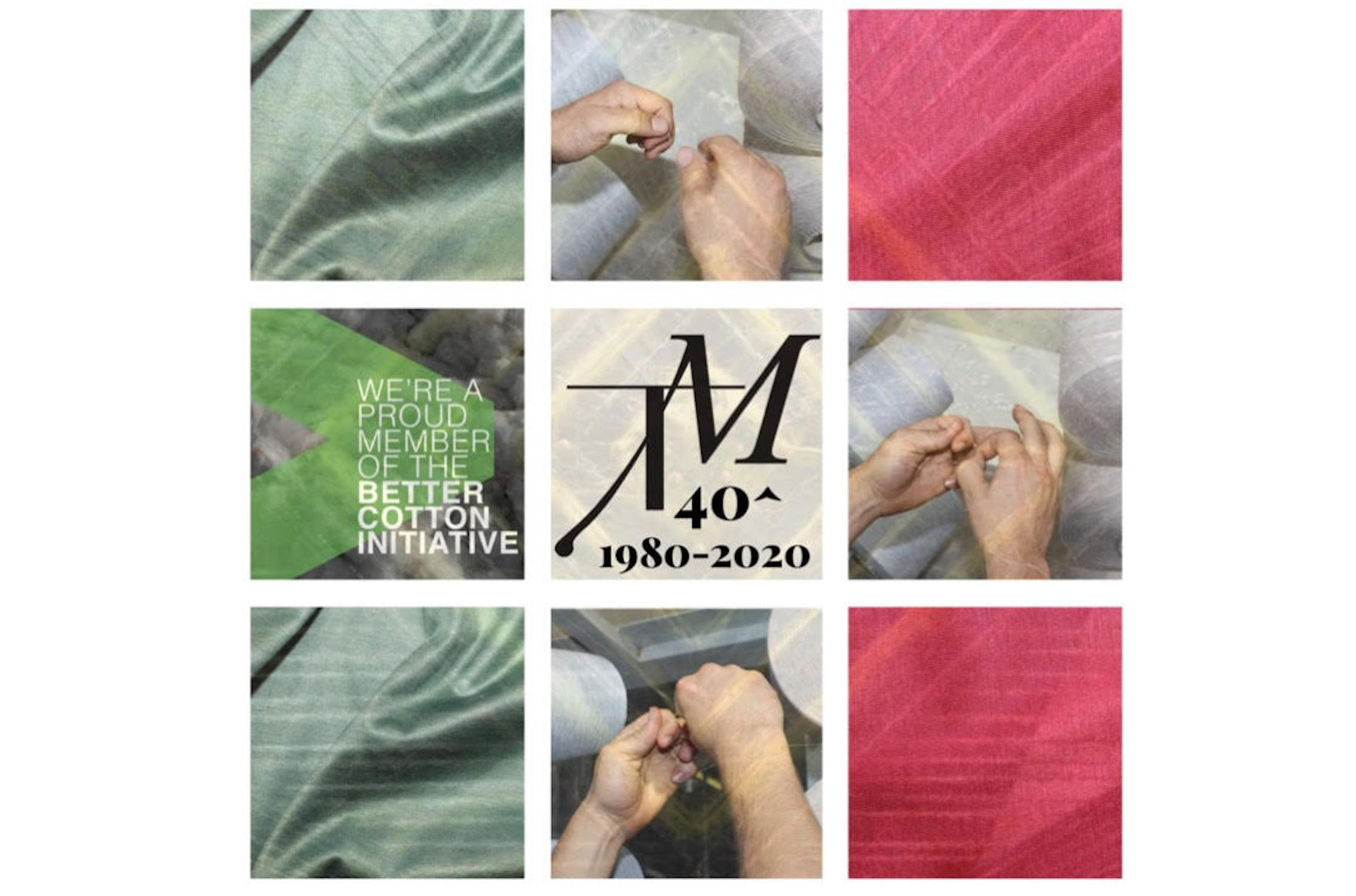 LET'S CELEBRATE TESSILMAGLIA 40 ANNIVERSARY AT HOME
The year 2020 marks our 40 Year Anniversary since Tessilmaglia was founded back in 1980.
Since this year Covid-19 put Italy in a lockdown too, we decided to celebrate this anniversary at home.
We stay home for you and for coming back stronger after this situation, hoping you will do the same.
Now is a time to come together, even if we must be apart.
Now more than ever, even when distant we can be close to each other.
We really want to say Thank You to all the people that helped us and worked with us to create this fabrics' fourty years old' world.
Thank You all the people involved in our company and in this huge fashion industry, thanks to our supplier and thanks to the raw material that allowed us creating fabrics for 40 years: Cotton
Starting from this year we source our cotton as Better Cotton.
To continue shaping a more sustainable future for the cotton industry we are since this 2020 partners with the Better Cotton Iniziative to improve Cotton farming globally. ⠀⠀⠀
The Better Cotton Initiative aims to transform cotton production worldwide by developing better cotton as a sustainable mainstream commodity.
The production is better for the people who produce it, better for the environment it grows in, and better for the sector's future.
BCI connects people and organizations throughout the cotton sector, from field to store, to promote measurable and continuing improvements for the environment.
Forming communities and the economies of cotton-producing areas.
By choosing cotton products from Tessilmaglia you are now supporting responsible cotton production through the BCI too.
The BCI's farmers you are supporting use water efficiently, care for soil health and natural habitats, reduce use of the most harmful chemicals and respect workers rights and wellbeing.
By 2030 an estimated 1.2 billion gallons of water will be saved thanks to our sourcing of Better Cotton.
12000 lbs of pesticides will be avoided and the farmers will benefit of 3.2 billion dollars in additional profit.
Let's all be part of something better. ⠀⠀⠀⠀⠀⠀
Let's make this apocalypse an awakening for our planet, let's make earth breath again even after coronavirus.
Let's keep making our actions more sustainable.
Thank You to everyone! Let's come together and reinvent our colors once again!