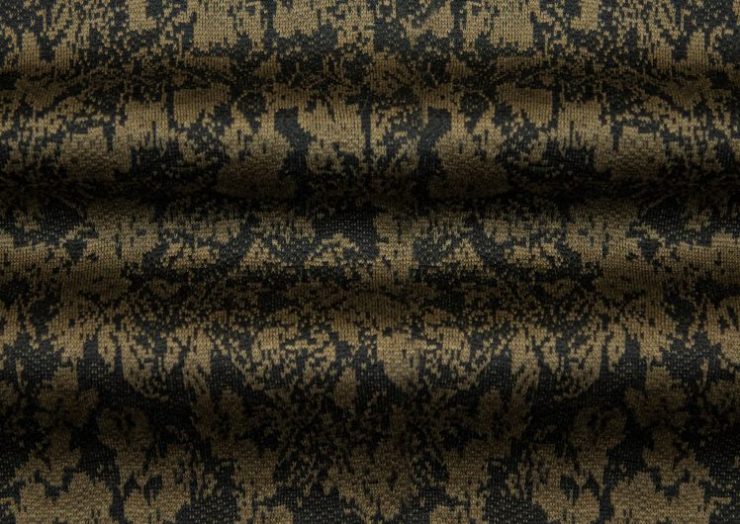 NATURE DETAILS: IN6019 JACQUARD WITH MARBLE PATTERN
The new tendence FALL/WINTER 2023 NATURE, chosen by Milano Unica for its tendencies of the 35th edition.
Here the experience is total immersion. Not just a mere contact with nature but a deep reconnection with it. It is the powerful creativity of the natural world that inspires new types of resilience: the ecosystem has been suffering from damage for some time, but surely, nature will have the power to adapt and evolve to generate new species and new ecosystems. Humankind must ponder this possibility and be able to use creativity to adapt to changes in the world.
The theme Seasonless Nature explores the strong creative power that can trigger changes, or rather evolutions. In this case, the changes in nature, the proliferating vegetation in its new, unseasonal forms, inspire decorative and, above all, unusual compositions of fabrics, where wefts and warps incorporate mildew, fungi and various types of organic material.
Accessories include layered floral embroidery, embossed appliqués, natural-looking buttons and fastenings made from reused discarded material.
We are in the realm of the future, where style is not tied to the passing of the seasons but to shielding the body, with total reverence for nature through the choice of sustainable and biodegradable materials. Fabrics depart from the rugged, masculine textures of yesteryear to achieve truly poetic animal-inspired and botanical camouflage prints.
Our Jacquard with marble pattern can be downloaded from https://www.tendenze.milanounica.it/it/nature
Milano Unica "Tendenze" have always been one of the main creative elements and a stimulus for all exhibitors and fashion professionals. Each season, the Milano Unica's Style Committee attentively and masterfully interprets the evolution of contemporary culture and proposes new and evocative theme-based itineraries that combine fashion trends to inspirations from the arts, cinema, music and traditions from the world over, able to inspire the new collections.