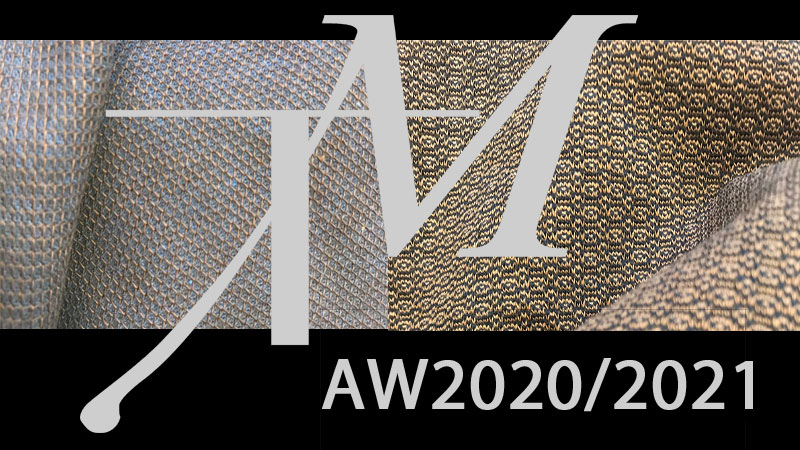 TAGGIA 20 e KORY OX: BEST Menswear AW20/21: Subtle Elegance
Not only Sport&Tech, but also shirts and jackets!
Première Vision elected among the best choices of its Marketplace two fabrics more from our Autumn/Winter 2020/2021 Collection.
They are Taggia 20, ERAZO IN5990 in the winter version, and KORY OXFORD IN5998, both of them 100% Cotton Compact.
The first can be the basis of a man stilish and elegant shirt, as it is fluid and brilliant and proposed in 32 different colours, it is a perfect mix between quality and design.
The second it's a more casual fabric, an OXFORD jacquard fabric kind to elegant men suits and to free times too at the same time, and it is proposed in 7 different variants.
We are now getting ready to start again with the new Spring/Summer 2021 collection ensuring the same dedition and commitment and our maximum availability to be the vehicle of a communication, which is essential to live in today's world.
With this new energy we will try acheiving more ambitious goals.
The next challenge we try to acheive is the one of sustainibility, beginning to respect the environment with natural and non polluting yarns which have no water wasted during their processing.
This in order to strenghten our product range and competition, keeping alive our values of being flexible and adaptable to customers' needs.
We are thankful for our successes to all of the members of our company, who share a common project grown and reinforced thanks to the character and life and professional experience contributed by each of them.
Tessilmaglia is is one of the small and medium sized enterprises forming the productive fabric of our Country, which with passion and determination transforms ideas into concrete projects and the customer's requirements into solutions, thus bringing the Made i Italy into the textile exhibitions worldwide.
Following the tendencies for shirting and men suits by Première Vision: